Numismatic Catalog of Venezuela
Page Reference
For reference, the URL address of this page is:
https://www.numismatica.info.ve/en/banknotes/bbv-p.htm

You can also access this page directly by using the code: bbv-p
Information about Banco de Venezuela (first) and the Monetary Unit Peso Fuerte
Historical overview
The first Banco de Venezuela was on operation from January 1st 1861 through November 30th 1862. It was founded during the government of José Antonio Paez, as a credit company to help the treasure. This bank also was known as "
Banco de la Dictadura
" (bank of the dictatorship).
8 Reales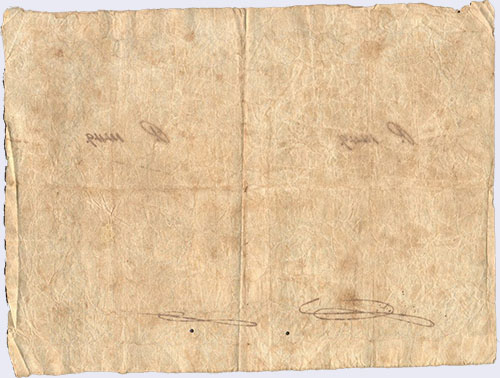 50 Pesos Fuertes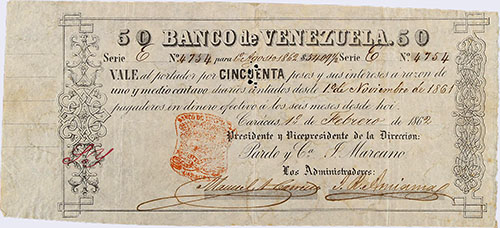 100 Pesos Fuertes