Numismatic Catalog of Venezuela
mv1bs-aa11
Page Reference
For reference, the URL address of this page is:
https://www.numismatica.info.ve/en/coins/mv1bs-aa11.htm

You can also access this page directly by using the code: mv1bs-aa11
Warning
This piece is not confirmed due to some of the following cause:

There are referenced information and there is no evidence of known piece.
Maybe there is an error from the bibliographic source.

If photographic reference exists, it can not be taken as proof of existence as it's needed to be physically verified.

The piece may be removed if bibliographic reference has an error.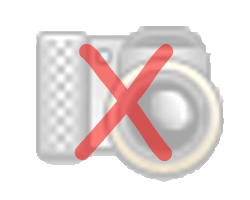 Photographic Contribution
| | |
| --- | --- |
| | Currently there is no reference photograph of this piece. If you have this piece and wish to contribute, you can send a photograph of both sides following the instructions in the Contact section. Your contribution will be appreciated and will help to improve the quality of this website. |
Warning about photographic references of these varieties
| | |
| --- | --- |
| | Due to the scarse and precise information and confirmed photographic source about varieties, many of published photographic reference may not be correctly associated with each variety. If you have more information or photographs for identification, you could send them throught the Contact section. |
Characteristics from Design A, Type A
Identification Code: mv1bs-aa
General: Circular shape with continous grained edge.
Obverse: Circular rim with dentacles beading. In the center, over the field, bust of Simon Bolivar facing left (from the viewer's perspective), with "BARRE" below (from the original engraver), surrounded by the legends "Bolívar" at left and "LIBERTADOR" at right.
Reverse: Circular rim with dentacles beading. In the center, over the field, body of the Coat of Arms with a wild horse running toward the right looking at left (from the viewer's perspective), with the motto "19 DE ABRIL 1810", "5 DE JULIO 1811" and "LIBERTAD". Surrounding the field, the country name "ESTADOS UNIDOS DE VENEZUELA" «United States of Venezuela», the weight "GRAM, 5", the year and the metallic millesimal fineness "LEI 835".
Note about amount of pieces: There are inaccuracies in the amount of pieces with date 1886. One version says 600,000 pieces and the other 50,000.
Composition: Ley 835 (83.5% Silver)
Weight: 5 Grams
Module: 23 mm
Characteristics
Identification Code: mv1bs-aa11
Date: 1912
Mintage: 820,000.
Minter: Paris Mint
This piece seems to exists however it is not confirmed
Note: Wide date.
Identification in other catalogs
Standard catalog of world coins (SCWC): Y22
NOTE
: The piece identification from the Standard Catalog of World Coin (SCWC) used in this website is updated to: 1801-1900 (7th edition - 2013), 1901-2000 (40th edition - 2013) and 2001-2019 (13th edition - 2019)